Sad. The only thing i can say about this episode. Sad that Blair and Chuck (Chair) is not endgame at this season finale. As for Serena, at last she apologizes to Nate and Dan for never choosing between them and keeps them waiting. As for chuck, we can see he is developing his maturity by letting Blair go and get her "right" love.
I can sense that Dan a little bit sad about Blair planning to marry Prince Louise of Monaco, what Eric said about Dan being sad not because of Charlie living New York convinced me.
At the end of this episode, audience get to know that Charlie is not "Charlie – the cousin of Serena" but she actually is Ivy, paid by Carol (lily's sister) to pretend as Charlie.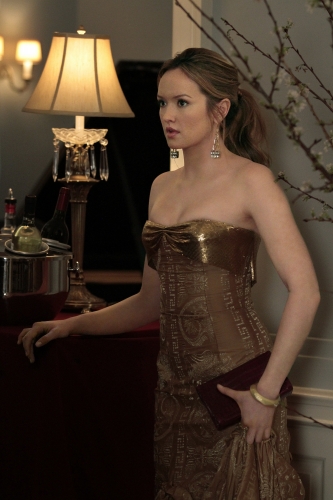 fake charlie
And Georgina is back?? Thanks god. I miss this girl. She is sooooo beautiful like Greek goddess!! Seriously i think she (Michelle Trachtenberg) is the most beautiful girl alive in universe.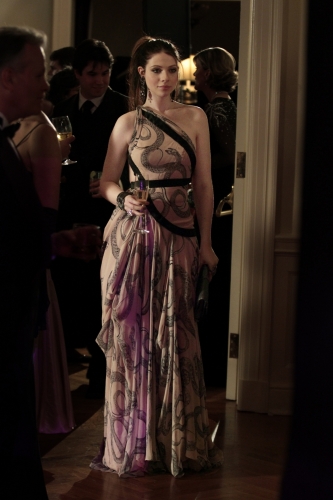 The best quote for tonight episode I am going to give it to Georgina, about her new husband, who she accuses of marrying her just to impress his colleagues. She admits that she married him to secure Milo's future and live in his loft.
and the best dress?? hmmm... easy peak. georgina's outfit at the constance alumni.
At least next season we can guess that "Charlie" will bring us some drama, and the fact of Jenny and Vanessa is no more Gossip Girl regular makes me smile till my cheek hurt. =)