Woa....i need to give a big hand to 8TV, as i am a big fan of pretty little liars, i hope all the Malaysian can enjoy this ABC teen drama as i did. In US (owh...FIY i am not even been there), the first season had ended in March 2011 and the second season will be on air in June. Yeah, i got almost all the episodes (in case u are wondering) for season 1, and as i mention b4, if u guys interested to watch it, we can find a way to share it somehow =)
If i need to give rating, i will split it into two parts for this season, which is – the first part (from episode 1 to 10) and the second part (episode 11 to 22). The first part is a bit slow and rigid, nothing is so interesting and mellow dramatic...soo... i will give it just three stars. But....but...the 2nd part is another story. It is full of surprise, unexpected and i can promise u will crave for more when one episode end - my suggestion, grab some Oreo dip with hot Milo to help u spend your day before the next episode is airing. I will give the 2nd part 4 ½ stars. No kidding.
below are the promo picture for first season and second season of pretty little liars. n for ur info, this show is base on the novel Pretty Little Liars by sarah shepard (i had read it all - the series is a bit different from original novel).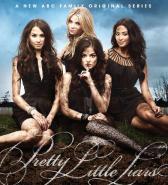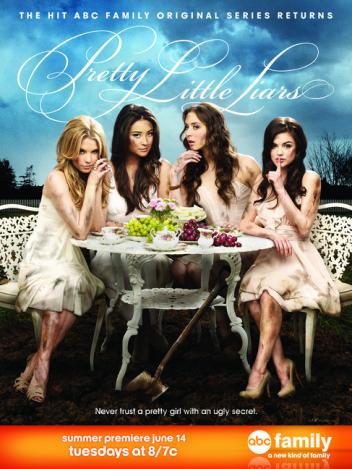 So, Malaysian...Enjoysssss~~~